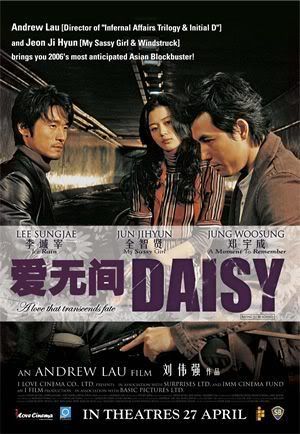 Synopsis - Chinky Movies
Photos - Soompi
Artist Hye-Young (Jeon Ji-Hyeon), a rather naïve Korean girl who lives in Amsterdam , spends her life working in her grandfather's antique shop and doing portraits for tourists. One day, she begins receiving flowers at exactly the same time from a secret admirer, who she believes to be a mystery man from her past who once built her a nice little bridge. One day she meets Jeong-Woo (Lee Seong-Jae), who unbeknownst to her is actually an Interpol agent tracking Asian criminals in the Netherlands.
With Hye-Young assuming that Jeong-Woo is responsible for the flowers, the two fall very slowly into a chaste romantic relationship. However, it turns out that the man sending the flowers is actually Park-Yi (Jeong Woo-Seong), an assassin working for a Chinese crime syndicate.
Two men's fate cross over each other through one woman, but the hardest decision is yet to be made when Park-Yi receives a picture of Jeong-woo who is his next hit.
Why not? An Andy Lau film featuring the lovely Jeon Ji Hyeon who also goes by the name Jiana now (she's heading to Hollywood everyone!). My friend send me this movie. Not knowing if I would like it or not, I decided to give it a try. Since I wasn't a huge fan of Jeon Ji Hyeon, my friend said that I would enjoy this movie. She's right. I did.
The beginning was very slow. It looked like a confuse love story but it turned out to be more than that! Hye Young thinks that a man name Jeong Woo is the same guys who has been sending her some flowers - daisy. But he's not.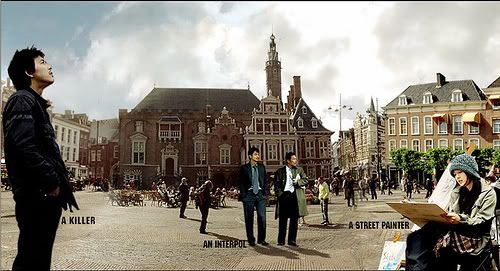 What I like about Daisy, which is shown in a handful of Korean movies, is the movie let the viewers see each one of the three main characters point of view - from their world. I really liked that. You start to sympathize with each character for that reason.
Jeon Ji Hyeon is best known as her role in My Sassy Girl. In addition, she has been in other hit movies like Il Mare and Windstruck. And will soon be in the Hollywood movie in Blood: The Last Vampire which she takes on the name Jiana, making it sound more English. In Daisy, her role isn't as sassy and she is just looking for her soul mate.
This movie still is just wonderful. You see the daisy flower and Jeon Ji Hyeon not realizing the man who has been sending her daisies is right there next to her. I would recommend this movie.
What will she do when she finally learns the truth?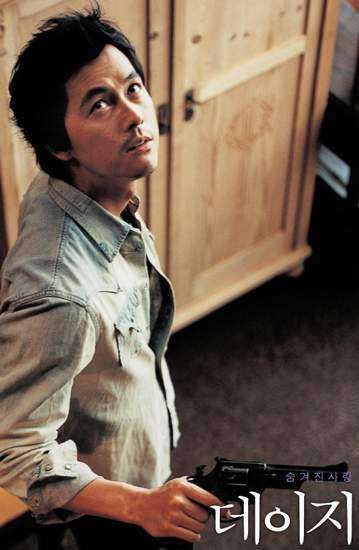 Jeong Woo Seong is really good. Ever since I saw A Moment to Remember, I was impress with him. He is looking really sexy too, by the ways.