Synopsis - IMDB
Photos - Google
Inspector Wing of the Hong Kong Police Force has become the victim of a gang, led by the evil Joe. When his entire team is killed, Wing becomes a hapless drunk, feeling guilty for the deaths of his team. A young man with a troubled past pretends to be a police officer working on the case with Wing, to get him back on his feet and begin an adventure to get revenge on the evil Joe and his Gang of Five, especially when it becomes personal.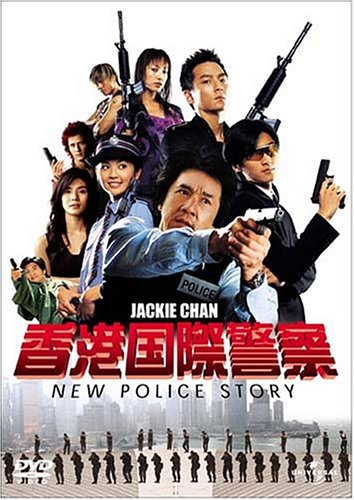 First of all, OMFG, I looooooved it! I watched it several times already. The first time I watched it was by myself. The second time was with my daughter. The third with the rest of the family. Every one of us looooved it! Yes, it is that good!
I've seen Jackie Chan's
Police Story
and
Police Story 2
a while ago but re-watched them again.
New Police Story
is a reboot version, meaning that it doesn't follow the trilogy, first three parts. However, it still has the same formula but you get more emotionally involved and the martial arts action was even better! Add in my other Hong Kong crushes -- Nicholas Tse & Daniel Wu!!! No disappointment at all!
My son asked me how come in a lot of modern martial arts action, the heroes are usually cops. I never thought about that, but he is right! A lot of law enforcements are seen in Hong Kong action, whether or not they do martial arts. Either that or gangsters. Or maybe it's the movies that I watch? If I like a certain star, I will try my best to watch their full filmography.
I've always been a fan of Jackie Chan from his 70s movies to modern. That man got a lot of talent. He doesn't even look like he's aging at all!
Nicholas Tse is my latest Hong Kong crush. Before him, it was Stephen Fung. I've seen Nicholas in numerous movies before but he got me...finally! I still adore Stephen Fung but his choice of films aren't as great as Nicholas. I think Stephen is taking a break from acting and focusing on directing instead now.
Daniel Wu is a hottie too. I always thought he was good looking but he is probably my favorite actor, for the most diverse acting. His spoken English is really good, no accent. Then I read more about him and learn that he grew up in the USA.
Charlie Yeung who plays Jackie's love interest is so gorgeous! I love her hairstyle and color. I didn't realize she was the same girl in
After This Our Exile
with Aaron Kwok. She's wonderful!
The girl villian, Coco Chiang, my daughter loves her style. She even had some kickass action scenes!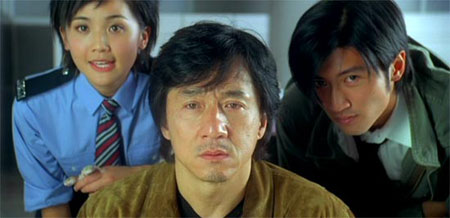 The only downfall is Charlene Choi who I found a bit annoying (and I like her a lot!) She does *not* look good in short hair! I didn't find the significant of her part until later on in the movie. She didn't even fit the role of a police officer and was a bit kiddish.
Yes, do watch it!!
If you enjoyed Jackie's other Police Story series, you won't be disappointed at all! This is just a modern version of his previous work, with hot, happening stars!